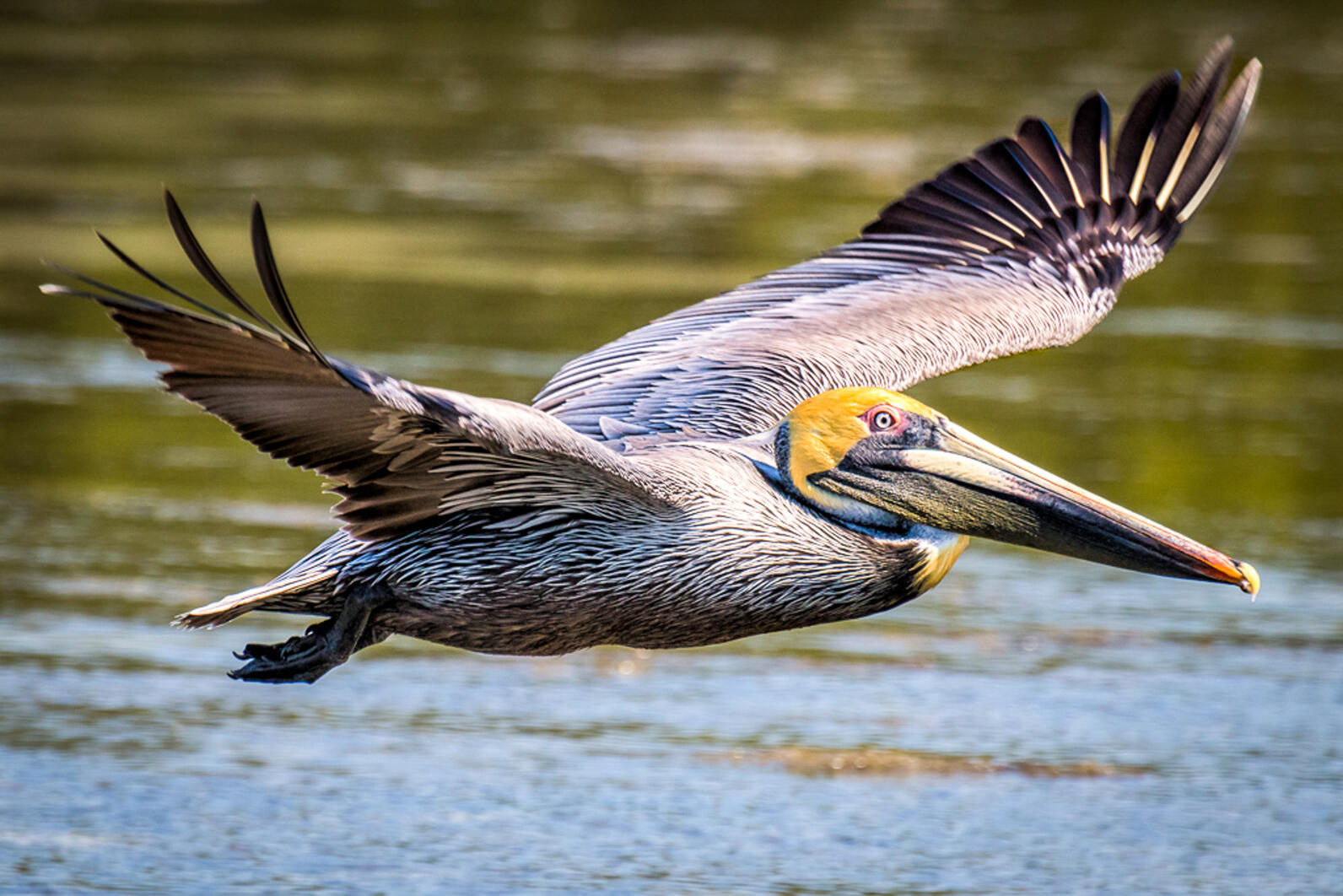 NEW ORLEANS (Dec. 19, 2022) – Today, the U.S. Army Corps of Engineers issued a Record of Decision and signed permits authorizing the advancement of the Mid-Barataria Sediment Diversion, a critical restoration project aimed at addressing Louisiana's land loss crisis. This decision marks a pivotal moment for the state's fight against coastal erosion and will help offset decades of land loss and protect our communities by strengthening our coast.
The project, the largest ecosystem restoration project in U.S. history, will reconnect the river to its wetlands and divert sediment, nutrients and fresh water to build thousands of acres of new land. By nourishing existing marshes and increasing habitat resiliency to sea level rise and hurricanes, the diversion will help protect birds, wildlife and the humans that depend on this system to survive.
"The Mid-Barataria Sediment Diversion will help to rebuild vanishing habitats for a variety of birds that depend on Louisiana's coast," said Dawn O'Neal, Vice President and Executive Director of Audubon Delta. "The Mississippi River built our coast, and this project will build a more resilient coast by reconnecting the river to its wetlands."
"Today is a momentous day as Louisiana moves forward with the single largest ecosystem restoration project in U.S. history," said Brian Moore, Vice President of Coastal Policy for National Audubon Society. "Using the power of the river, sediment diversions like Mid-Barataria pair innovation and scientific research to restore our coast and protect our future."
"This is a historic moment for the state of Louisiana," said Brent Newman, Director of Policy for Audubon Delta. "Decades of work has gone into this decision, including the best available science and modeling, all pushing us closer to our goal of a resilient and healthy coast."
###
About Audubon Delta:
Audubon Delta is the regional office of the National Audubon Society, encompassing the states of Arkansas, Louisiana, and Mississippi. The National Audubon Society protects birds and the places they need, today and tomorrow, throughout the Americas using science, advocacy, education, and on-the-ground conservation. Audubon has had a presence on the Gulf Coast for over a century and is invested thoroughly in the region. Audubon staff work to advance habitat restoration, conservation, and stewardship with the goal of having healthy and resilient coastal and marine ecosystems that support populations of birds, fish, wildlife, and people throughout the Gulf's five coastal states.