TogetherGreen - Act Today. Shape Tomorrow
TogetherGreen connects all kinds of people across America with the nature.
What is TogetherGreen?

It's all about helping you get involved in creating a brighter, healthier future. It's a dynamic and innovative Audubon program funded by Toyota that aims to provide inspiration, leadership and opportunities that inspire people everywhere to take action at home, in their communities and beyond to improve the health of our environment.
View the TogetherGreen Fact Sheet.
TogetherGreen will:
Connect all kinds of people across America with the nature and resources that surround and sustain us, hopefully inspiring concern and conservation action;
Fund and support innovative conservation projects, leadership development and volunteerism to engage people in land, water, and energy conservation;
Work to produce and report real results for the health of our communities and our planet.
Announced on March 26, 2008, TogetherGreen represents an important alliance between Audubon and Toyota. It's built on our shared belief that we must all work together if we hope to confront the tremendous environmental challenges and opportunities of today and the years ahead. Together, we can make a difference. We invite everyone to get involved through TogetherGreen.
Act Today. Shape Tomorrow.

Audubon Arkansas's TogetherGreen Projects

Bioblitz
In April 2011, over 80 participants from five Arkansas high schools surveyed forest, wetland, and glade areas at Audubon Arkansas's center in Little Rock. The event, hosted by Audubon Arkansas and the Little Rock School District, engaged students to learn field science basics about soil, water, wildlife, and habitat. Scientists with Audubon Arkansas and state agencies led monitoring activity and shared their field science expertise.
Talkin' Trash

Nobody likes it. There is trash in the water, trash on the road, trash in my neighborhood. We all think somebody should do something about it. But who?
The who is Dreykus Lowe. A 12th grader at Little Rock Central High School, Dreykus and his friends have been cleaning lakes and streams in Little Rock with help from Audubon Arkansas. They began producing educational videos about trash, pollution, and recycling—a project they call Talkin' Trash.
Some of their videos urge people to stop making garbage in the first place by recycling paper, electronic waste, and other materials. Other videos remind people to stop littering and to pack their lunches in reusable containers.
Disney recognized their efforts and awarded their project second place in the international green initiative competition, Friends of Change. The March/April issue of Arkansas Wild featured Dreykus and his friends. The Talkin' Trash team is also highlighted in Audubon Adventures, an award-winning environmental education program used in classrooms and after-school programs across the nation.
The Talkin' Trash crew plans to keep making videos. As they proudly declare, "Trash! It's a dirty word, but somebody's gotta talk about it!"
View Talkin' Trash videos by clicking here.
How you can help, right now
Be a voice for birds
Join our Advocacy Team to receive action alerts about legislation and policy when Audubon Delta's birds need your voice.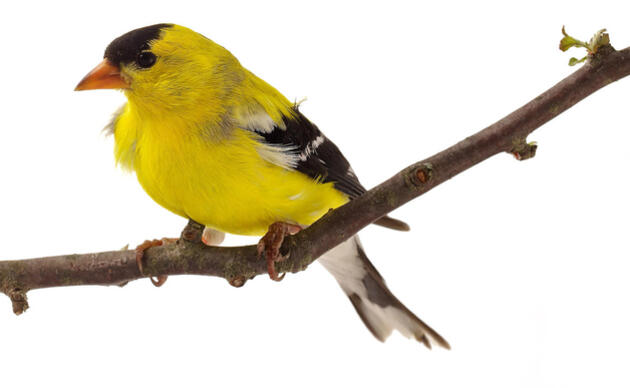 Join Our Flock
Signing up is the best way to keep up with Audubon's latest news, programs and initiatives.