SPAC 2012 Master Naturalist Course
For anyone interested in learning more about the natural world.
2012 Audubon Naturalist Course
Dates: Every Thursday, beginning in April (possible start dates include April 12th or 19th)
Times: Usually 9 a.m. - 3 p.m. (occasionally course may go longer, start later or end early)
Where: We will meet at Strawberry Plains Audubon Center most days. Occasionally, we may visit other areas (e.g. Oxford, Wolf River, etc).
Cost: $150/person, to cover books and supplies (Strawberry Plains makes no profit from this course). Please note: Student rate may be available -- Please contact Strawberry Plains for more information.
To Register: Call 662-252-1155 or e-mail cpope@audubon.org
Description
The Audubon Naturalist Course is designed for educators, conservation professionals, college students and generally, anyone who is interested in learning more about the natural world. Over a 10-week period (1 day/week), participants are given a survey course in the natural world – from ecology and biology to meteorology and water quality, with lots more in between! They are taught the processes that form and affect the landscape around them. The course focuses on habitats, native and exotic species and key social and environmental issues affecting the natural world. I think the most exciting parts about this course are the range of topics and the quality of the educators – Classes will be led by state biologists, geologists and ecologists, even a national meteorologist. Guest lecturers will include professors and scholars from local colleges/universities and professionals from the non-profit sector -- These folks are leaders in their fields and we are so lucky that they are in our area and willing to volunteer their time to assist in teaching this valuable program.
Course Topics:
Plant ID
Geology, Geomorphology, Hydrology
Weather, Climate and Global Phenomena
Basic Ecological Principals
Introduction to Habitats
Survey of Organisms
Watersheds and Water Quality
Habitat Regulation & Management
Exotics
Endangered/Threatened Species
Environmental Education
Personal Project Overview
Not only does the course provide information based on our local environment but it also gives participants an opportunity to meet and interact with conservation professionals and other community members active in the outdoors. The course is organized by Chad Pope, Staff Ecologist at Strawberry Plains Audubon Center.
All participants will be certified as Audubon Naturalists upon completion of the program. Space is limited. If you have any additional questions, just let us know.
Be a voice for birds
Join our Advocacy Team to receive action alerts about legislation and policy when Audubon Delta's birds need your voice.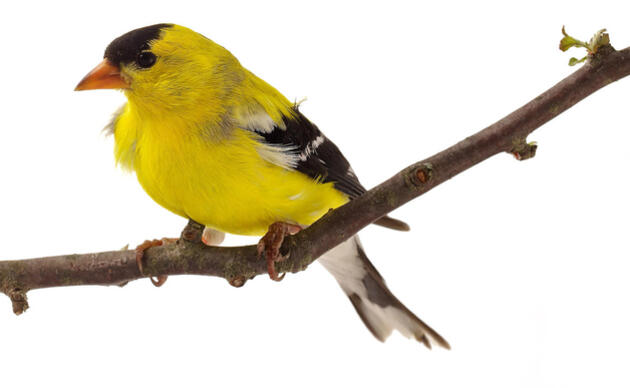 Join Our Flock
Signing up is the best way to keep up with Audubon's latest news, programs and initiatives.