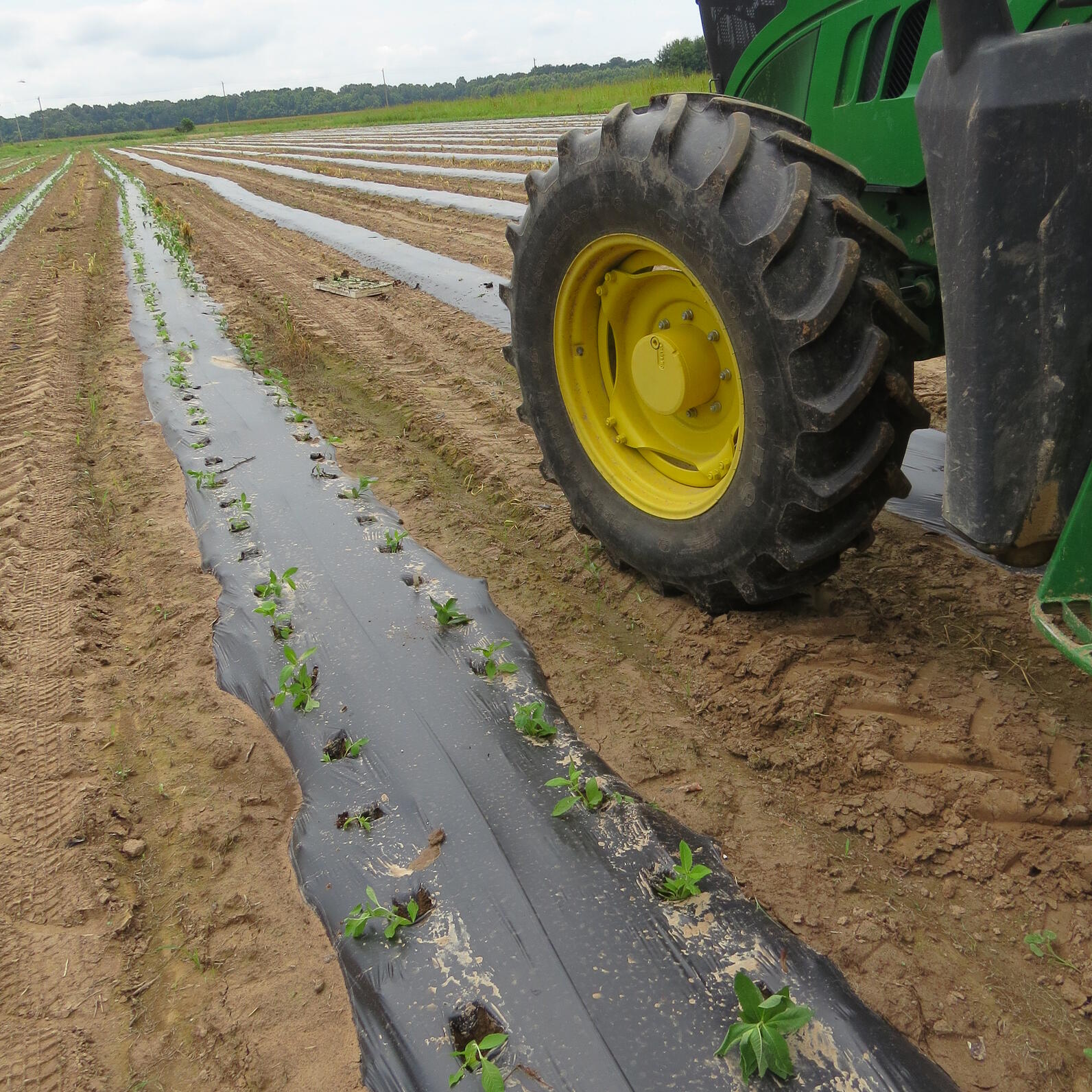 The next step in Audubon's NATIVE Project is under way in eastern Arkansas. Audubon Arkansas and project partners Arkansas Natural Heritage Commission and Roundstone Native Seed Company are assisting farmers with establishing production plots of pollinator-friendly forbs such as Compassplant, Prairie Blazingstar, and Missouri Ironweed. The first ten acres are being planted across four farms in Jefferson and Arkansas Counties.
Last fall volunteers helped Audubon and Natural Heritage hand-collect seeds from remnants of the Grand Prairie. Roundstone germinated those seeds into plugs and brought the plugs and their plug planter to Arkansas this summer. Before the plugs go in, Audubon works with the farmers to install sheets of plastic ("plastic mulch") and irrigation hoses ("drip tape") to efficienty suppress weeds and water the plants.
When these plants mature they will produce seeds of their own, which together with the grass seed from farmers' production plots will be used for prairie restoration. In this way farmers are growing an environmentally friendly, climate-change resistent cash crop that will benefit pollinators, songbirds, and game species like the Northern Bobwhite.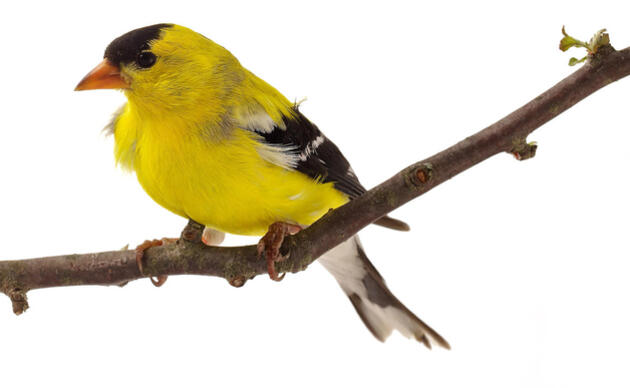 Be a voice for birds
Join our Advocacy Team to receive action alerts about legislation and policy when Arkansas's birds need your voice.