Audubon Arkansas's NATIVE Project got off to a great start last fall. During eight events in October and November, 43 volunteers put in a collective 174 hours alongside staff from Audubon Arkansas and project partners Arkansas Natural Heritage Commission and Ozark Ecological Restoration Inc. We hand-harvested 168 pounds of uncleaned native grass and wildflower seeds from eight remnant prairies in four prairie regions across the state. The seeds will be used to start production plots on farms in each region in an effort to efficiently and exponentially increase the supply of seeds needed for prairie restoration. Ultimately this will benefit pollinators, songbirds, and game species like the Northern Bobwhite.
Three species of native prairie grasses and 14 species of wildflowers were collected. By far the most bulk seed collected, 62 lbs., was from Big Bluestem (Andropogon gerardii), a dominant prairie grass species. Among the forbs, Prairie Blazingstar (Liatris pycnostachya) and Compass Plant (Silphium laciniatum) also provided a bounty at 28 and 24 lbs., respectively. Other targeted species included Pale Purple Coneflower (Echinacea pallida), Rattlesnake-master (Eryngium yuccifolium), and Wild Quinine (Parthenium integrifolium). The seeds are currently being cleaned by Roundstone Native Seed Company. The flowers will be germinated so plugs can be planted, which is an efficient use of the relatively small amount of seed collected for many species.
Currently, Audubon is recruiting new farmers for the project, and assisting current native plant producers with expanding their acreage.
We will schedule more volunteer seed collection days in the coming months to add species that bloom earlier in the year. Stay tuned for event announcements.
This material is based upon work supported by the Natural Resources Conservation Service, and the Office of Advocacy and Outreach, U.S. Department of Agriculture, under award numbers 69-3A75-17-22 and 59-2501-16-025, respectively. Any opinions, findings, conclusions, or recommendations expressed in this publication are those of the author(s) and do not necessarily reflect the views of the U.S. Department of Agriculture.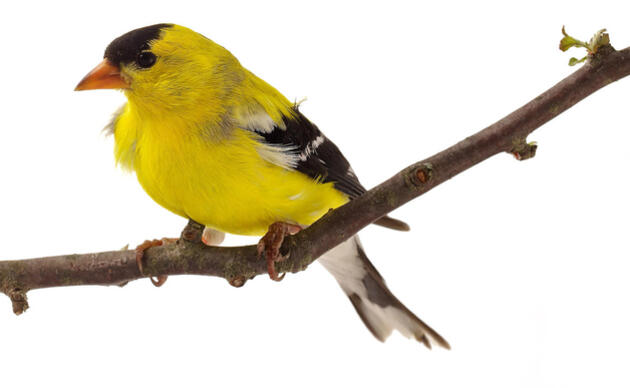 Be a voice for birds
Join our Advocacy Team to receive action alerts about legislation and policy when Arkansas's birds need your voice.