News
Now Showing in the Moss Point Fine Art Gallery
Wildlife painter Phyllis Beiser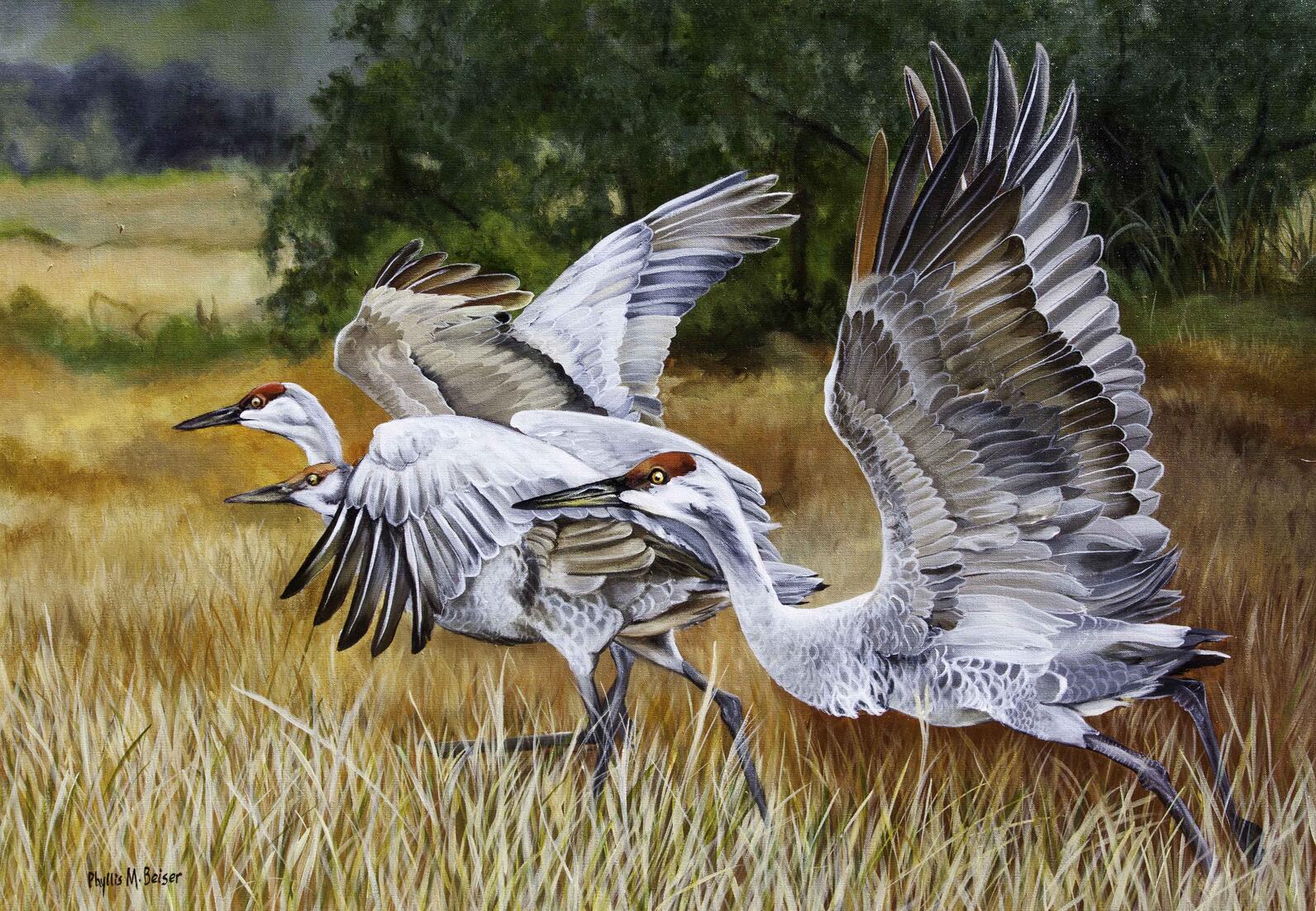 For Immediate Release
Contact: Mozart Dedeaux, (228) 475-0825, ext 2 or mdedeaux@audubon.org
Moss Point Fine Art Gallery Welcomes Phyllis Beiser
On June 3 the Moss Point Fine Art Gallery will welcome wildlife painter Phyllis Beiser as its featured artist with a reception from 6 until 8p.m. After the opening reception, Beiser's work will be on display in the gallery for the next three to four months.
Beiser describes herself as "an artist of deep faith and humble beginnings." Now a Gulf Coast resident, she grew up in the swamps and marshes of South Louisiana, the daughter of a professional trapper and outdoorsman. Beiser says it was her father who passed down his love of the coastal environment, animals and birds to her, and it is that love of nature and wildlife that inspires her paintings. Beiser's paintings capture birds in their natural setting, and many of her detailed works showcase shore and water birds.
The Moss Point Fine Art Gallery resides in the new Pascagoula River Audubon Center in Moss Point. The gallery focuses on nature based, two-dimensional work highlighting flora and fauna or nature themes. Shows by local and regional artists usually run three to four months throughout the year accompanied by opening night receptions and artist talks. All work featured in the gallery is available for purchase.
Moss Point native and painter Bill Nelson was the first artist featured in the gallery when the new Center opened last October. Most recently, local nature and wildlife photographer Robert Smith's work was featured in the gallery.
For more information or to submit work for consideration, contact Mozart Dedeaux at (228) 475-0825 or mdedeaux@audubon.org. More information is available online at www.pascagoulariver.audubon.org.
Donate to Audubon's Work in Arkansas
Help secure the future for birds at risk from climate change, habitat loss and other threats. Your support will power our science, education, advocacy and on-the-ground conservation efforts.
Join Our Flock
Signing up is the best way to keep up with Audubon's latest news, programs and initiatives.