News
Becoming a Naturalist:
Audubon Mississippi Educates Through Its Master Naturalist Program
Audubon Mississippi works tirelessly to promote conservation through education. One such effort is through its Audubon Naturalist course offered at both the Strawberry Plains Audubon Center in Holly Springs and the Pascagoula River Audubon Center in Moss Point. These master naturalist classes are for those who not only enjoy nature, but those who want recognize, appreciate and interpret the natural world. Upon completion of the program, students become certified Audubon Naturalists.
"Unfortunately, nature study and becoming a naturalist are both dying arts," said Erin Parker, Programs Manager at the Pascagoula River Audubon Center. "We're so consumed with technology that we forget to go outside and look around and question what we see and hear."
The naturalist courses at the centers are roughly 80 hours of training, mixing lectures with field-based training. Students also complete a project and volunteer hours in the field. The mix of students in the classes usually includes educators, college students, conservation professionals, outdoor enthusiasts and anyone interested in local ecosystems.
Strawberry Plains completed their latest Audubon Naturalist course in May, educating 13 students. The 12 students currently taking the session at the Pascagoula River Audubon Center are about halfway through the process. The class includes a mix of lecture time and time in the field, creating what the students consider a true immersion into nature. Any educators taking the session can earn continuing education credits for completing the class.
Letha Broudreaux, a biology and marine science teacher at St. Stanislaus in Bay St. Louis, is currently enrolled in the course at the Pascagoula River Audubon Center. "I was drawn to the class because I wanted to learn more about natural resources in Mississippi because all of my schooling was in Louisiana (Nichols State University)," said Boudreaux. "I'm always looking for professional development to enhance the classes I teach."
Environmental educator and best selling author Julie Cantrell recently completed the Strawberry Plains program. "I have always been a nature girl, but learning to identify a vast array of flowers, trees, insects, snakes, and birds has given me an entirely new lens through which to explore the world," said Cantrell.
Being a naturalist has many benefits. "If you're a good naturalist, you are always noticing the seasonal changes, observing what species typically exist together, and, most likely, noticing what doesn't belong," adds Parker. "We have a lot of invasive species on the Coast, so preventing the spread and recognizing the appearance of a new one is important."
Audubon staff values the knowledge of the trained naturalist and feels program graduates serve the state and centers well. "As a nature center, our most valued benefit for our investment in the program is the quality, educated volunteer that comes out of the program," said Kristin Lamberson, native plant specialist at Strawberry Plains. "Our finest pool of volunteers are the ones who have emerged from the naturalist class."
Parker also notes that studies tell us that even minimal exposure to plants or nature is calming and has positive impacts on almost all aspects of our health. "Being a naturalist opens so many interesting opportunities for you – your time outdoors will always be much richer when you are paying attention to which bird makes what call, when the leaves pop out on different plants, when the first monarch butterfly appears in the fall, when the hummingbirds first visit your feeders in the spring."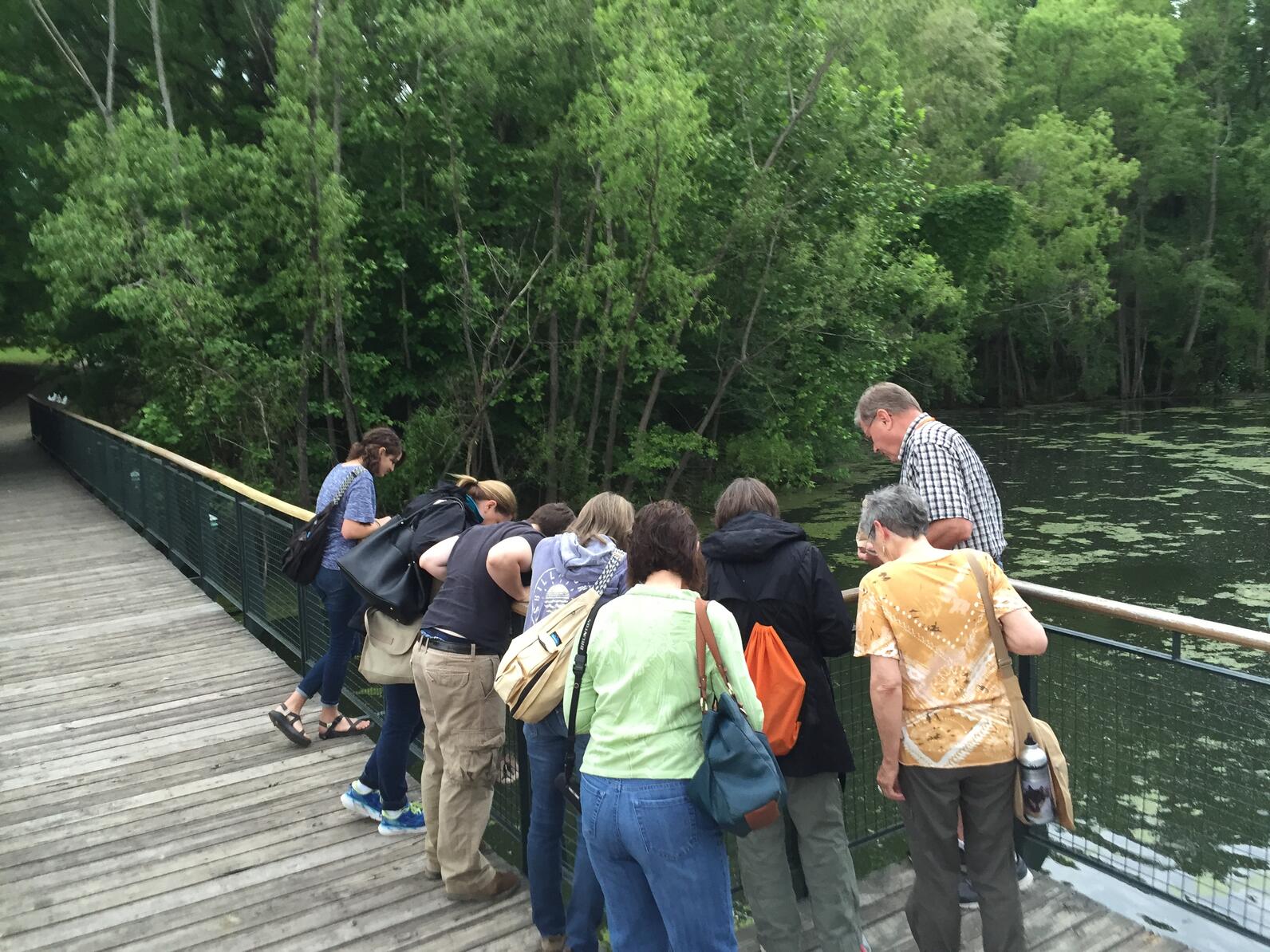 Donate to Audubon's Work in Arkansas
Help secure the future for birds at risk from climate change, habitat loss and other threats. Your support will power our science, education, advocacy and on-the-ground conservation efforts.
Join Our Flock
Signing up is the best way to keep up with Audubon's latest news, programs and initiatives.