Last month, I had the opportunity to represent Audubon Louisiana in Aspen, Colorado, at the annual Aspen Ideas Festival. Produced by the Aspen Institute and The Atlantic, the Aspen Ideas Festival is a gathering of leaders from across industries, nonprofit organizations and government aimed at tackling some of the biggest challenges of the day. Over 3,000 attendees from around the world descended on Aspen "to engage in deep and inquisitive discussions of the ideas and issues that both shape our lives and challenge our times."
I attended the festival as an Aspen Scholar along with "a diverse group of 300 leaders from all over the United States and 30 different countries selected for their work, accomplishments, and ability to transform ideas into action." The program allowed me to connect with fellow young professionals making an impact on issues ranging from social justice to the arts to the environment. The Walton Family Foundation, which was a major sponsor of this year's festival and also funds Audubon Louisiana's work on coastal restoration through the Restore the Mississippi River Delta campaign, made it possible for me to attend the festival as an Aspen Scholar.
The setting of the festival itself was breathtaking – walks from session to session across the beautiful Aspen Institute campus featured majestic, panoramic views of nearby mountains. However, it's what happened within the sessions that really inspired and awed me. As much as possible, I immersed myself in back-to-back discussions and presentations from leading minds on a number of topics. As my job focuses on coastal restoration, I favored the environmental track, allowing me to expand my knowledge and bring concrete lessons to Audubon and our partners.
The most inspiring session I attended featured Costa Rican diplomat Christiana Figueres who was integral to securing the global adoption of the Paris Climate Agreement. Despite setbacks, Figueres explained why she remains optimistic in the face of climate change – a perspective that resonated deeply with me as we pursue the sometimes daunting work of addressing Louisiana's dire land loss crisis. Less than a year since the devastation wrought by Hurricane Maria to his island, I also had the opportunity to hear from Puerto Rican Governor Ricardo Rossello on their fight to build Puerto Rico back more resilient than ever – a theme that drew many parallels for me to Louisiana following Hurricane Katrina. Most incredible, though, was that Louisiana's coastal crisis and the opportunities brought by coastal restoration were front-and-center at the festival with a panel featuring Rob Walton and other leaders discussing the need to act with urgency to implement coastal restoration. The panel, which also included leaders across finance, design and media, acknowledged the importance of using the Mississippi River as "an engine of restoration" to curb ongoing land loss.
After the panel, I had the opportunity to meet Rob Walton and his wife Melani and thank them for their foundation's ongoing and generous support of coastal restoration efforts in Louisiana, including at Audubon Louisiana. I told him that as a native of Plaquemines Parish, an area he once visited to learn about Louisiana's coastal issues, their support meant the world.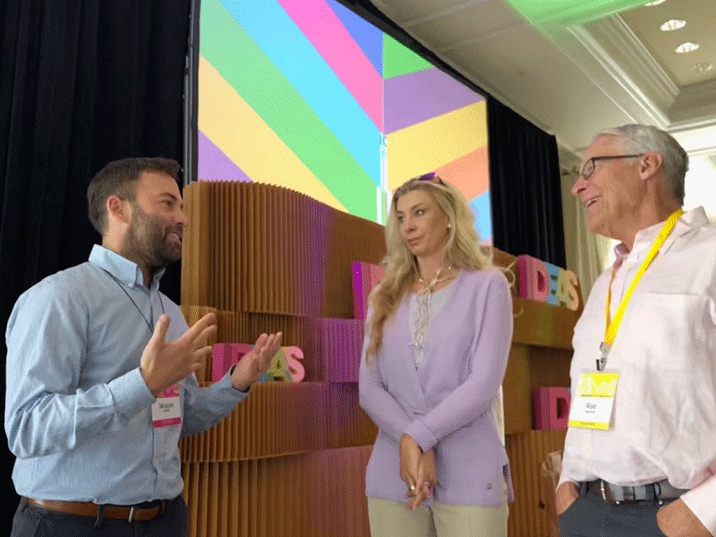 Of course, I couldn't visit such a gathering without bringing a little bit of Louisiana's coast with me in the form of our newly-released 360° video, "Coast 360: A Virtual Day in the Delta." This immersive video takes viewers on a virtual tour of Louisiana's coast to understand what needs to be done to address the state's land loss crisis. The video was a big hit at the festival, particularly among my fellow Aspen Scholars.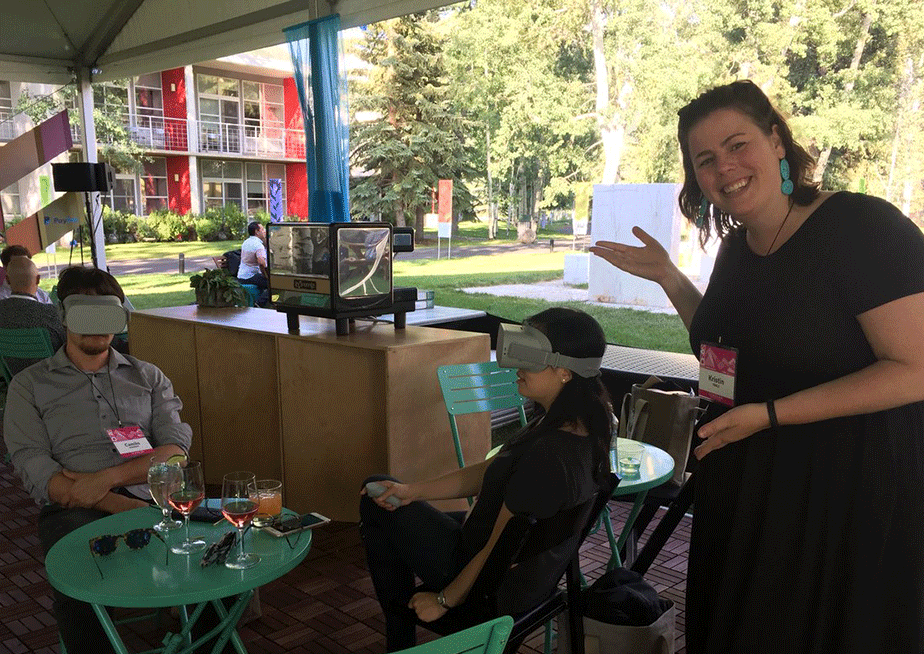 After several days of inspiration and information, and once I finally adjusted to the altitude, I was ready to come home to Louisiana and bring with me a wealth of ideas to shape my work and the work of Audubon Louisiana and our partners in fighting to save and protect as much of coastal Louisiana as possible. As Christiana Figueres said in her talk, while we always need to be realistic in confronting the challenges we face, pursuing these challenges with optimism "is not spin, it's a decision."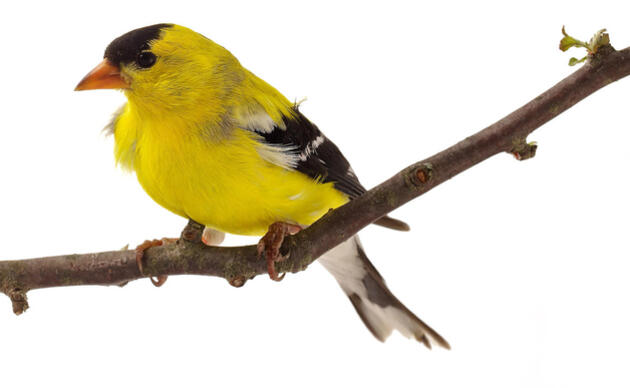 Be a voice for birds
Join our Advocacy Team to receive action alerts about legislation and policy when Arkansas's birds need your voice.