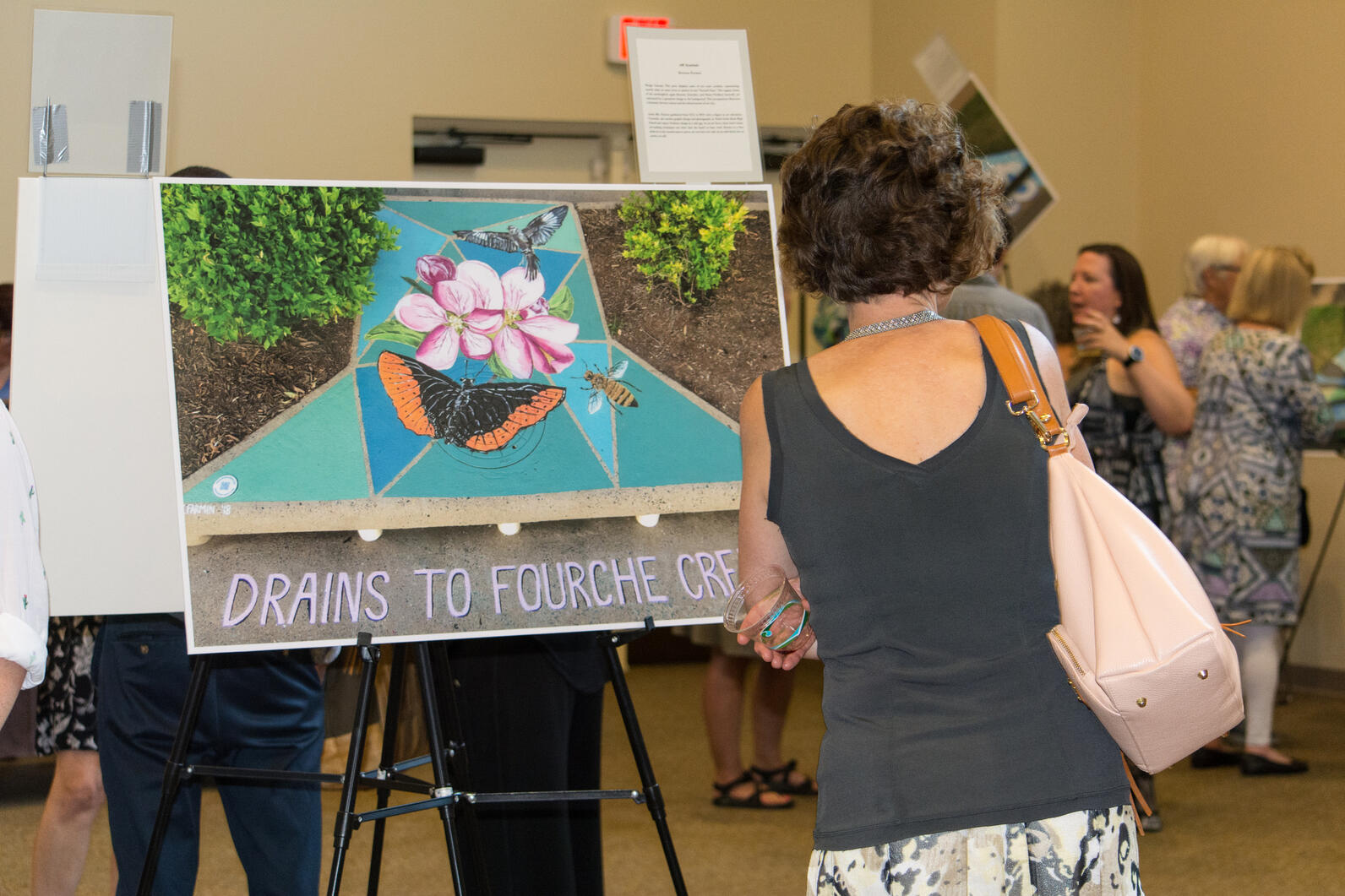 Over 200 people attended the 2018 Drain Smart Meet the Artists Celebration at the Centre at University Park on June 26. Guests talked with the artists about their murals, voted for their favorite art, donated to support the project, and learned that you should never litter because trash on the street gets washed into our creeks through storm drains. Checkout photos from the event by Susan Williamson. Vote online now through July 26. The top three vote-getters win prize money.
Thanks to our caterers: Bravo! Flyway Brewing, and Lake Liquor. Michael Eubanks performed wonderful jazz. Thanks also to our 2018 Drain Smart sponsors: The Bernice Garden, Central Arkansas Library System, Downtown Little Rock Partnership, Hillcrest Residents Association, Hillcrest Merchants Association, and the Promenade at Chenal. Support for Drain Smart is also provided, in part, by the Arkansas Arts Council, an agency of the Department of Arkansas Heritage, and the National Endowment for the Arts.
Thanks to Audubon's awesome partners who help make Drain Smart happen: Arkansas Arts Center, Arkansas Department of Environmental Quality, Arkansas Department of Transportation, Central Arkansas Water, City of Little Rock, Friends of Fourche Creek, Keep Little Rock Beautiful, Little Rock Parks and Recreation, Little Rock Water Reclamation Authority, The Promenade at Chenal, and THV11.