Education for K-12 students and the public on one of Arkansas's last remaining tracts of blackland prairie.
Audubon provides environmental education for K-12 students and the public on the Nature Conservancy's Prairie Ridge Preserve in Clark County, Arkansas. Prairie Ridge encompasses 369 acreas and is located just outside of Arkdelphia.
Our blackland prairie education for K-12 students includes both field trips and classroom programs.
K-12 Field Trips to Prairie Ridge Preserve
Birding 101
Nature Journaling
Native Seed Collection (Fall only)
The Monarch's Milkweed (Summer/Fall only)
Wildflower ID (Late Spring/Summer only)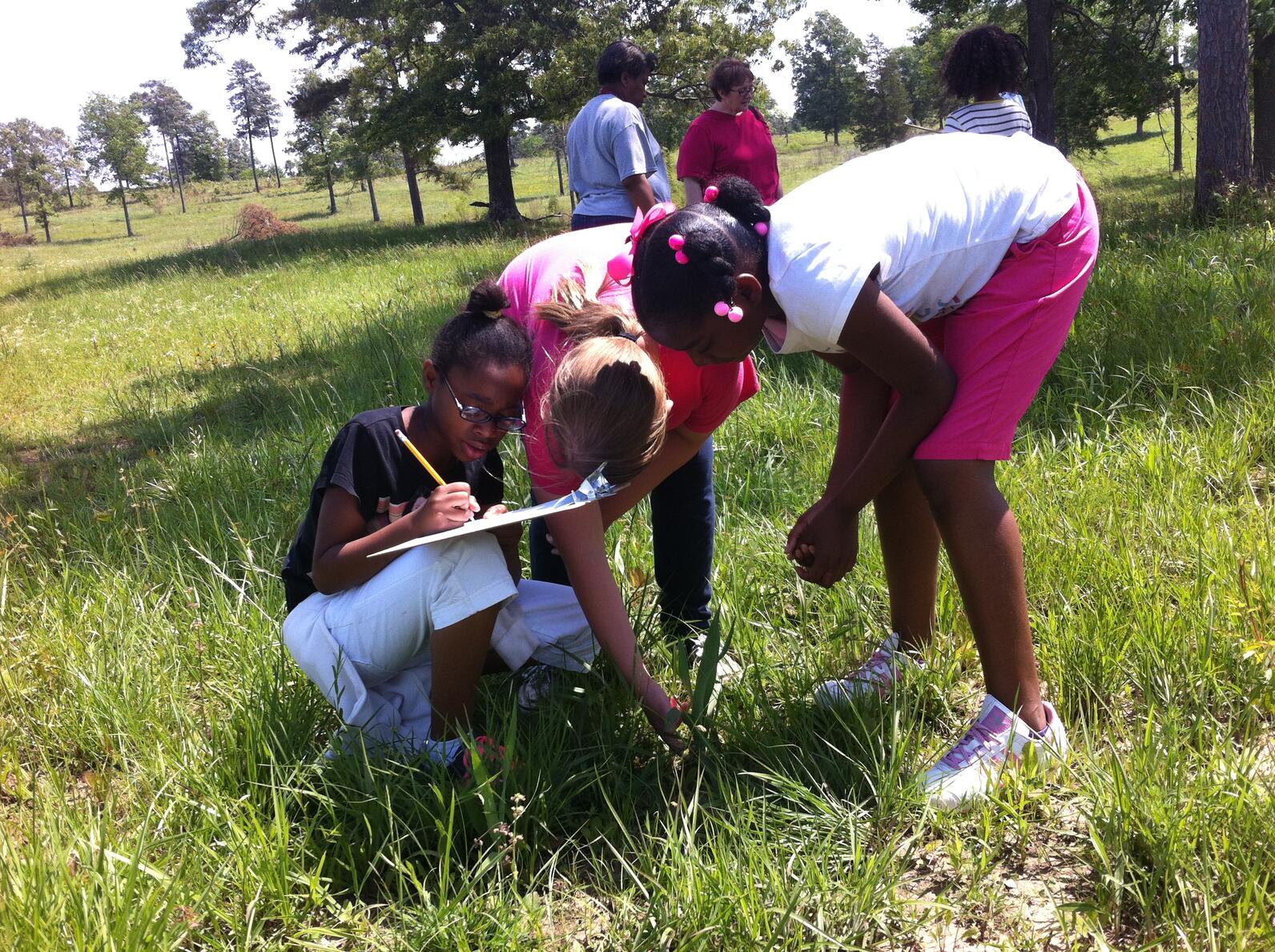 K-12 Classroom Programs
Prairie in a Basket
Prescribed Fire Dress-Up
Prairie Bird ID
The Big Five (Native Grasses)
Prairie Insects
Native Plant Propogation (Late Fall/Early Spring)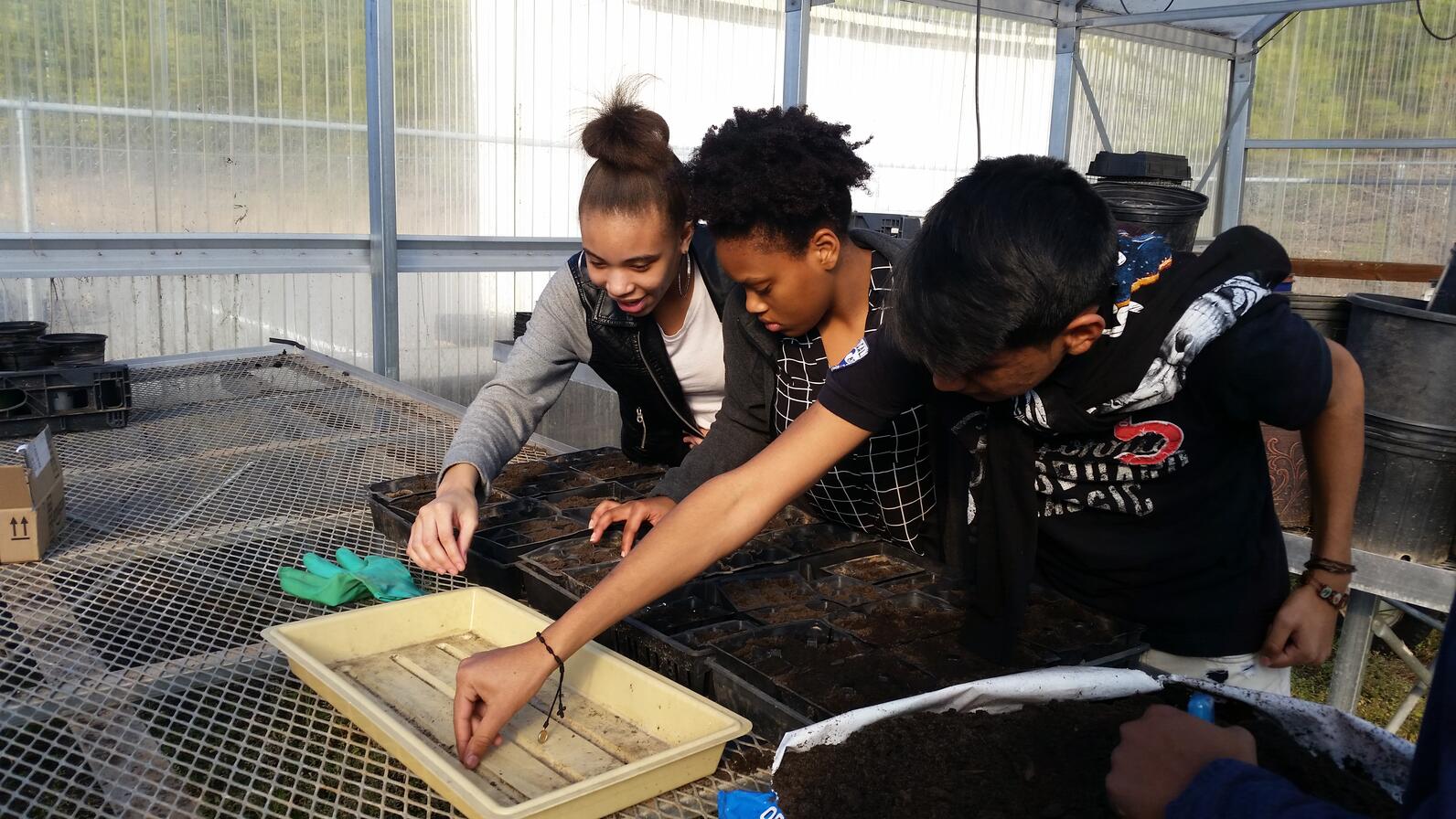 For more information about our K-12 education offerings or to schedule a trip or program, contact Uta Meyer at 501-244-2229 or umeyer@audubon.org.
Public Programs & Visiting Prairie Ridge Preserve
Audubon holds several events at Prairie Ridge Preserve every year. These include bird, plant, and butterfly walks and community cookout. Keep an eye out for these events on our Events page!
Prairie Ridge Preserve is open to the public. Visitors may park at the gate and walk in to the property. As always when visiting natural sites and enjoying the outdoors, leave no trace. Please pack out all trash. There are no trash cans or restrooms on site. Directions to the site are attached below.
About the Blackland Prairie
From the Nature Conservancy: The blacklands of southwestern Arkansas, a landscape dominated by tall native grasses and vibrant wildflowers, had a watery beginning. Millions of years ago the Gulf of Mexico covered the region. As the Gulf receded, it left behind deposits of shellfish that formed a chalky layer underneath a deep mantle of rich, black soil. It's from this dark soil that the blacklands get their name. The state's blackland prairies and associated woodlands harbor more than 600 types of plants, including 21 globally imperiled plant communities. Some 315 animal species are found at blackland sites, including rare birds like Bachman's sparrow, Henslow's sparrow, painted bunting and Harlan's hawk.
Originally about 12 million acres of blackland prairies and woodlands covered parts of Arkansas, Texas, Louisiana, Mississippi and Alabama. Today only some 10,000 acres remain in scattered patches. Most of the original blackland landscape disappeared in the last 150 years, and high quality remnants are increasingly rare. The open terrain and rich soils were appealing for agricultural fields, pastures and tree plantations. Today remaining blackland sites are losing ground to suburban development.
How you can help, right now
Donate to Audubon's Work in Arkansas
Help secure the future for birds at risk from climate change, habitat loss and other threats. Your support will power our science, education, advocacy and on-the-ground conservation efforts.
Join Our Flock
Signing up is the best way to keep up with Audubon's latest news, programs and initiatives.