Over 4-miles of trails for the public to enjoy.
Wildlife Observation Trail
Located directly behind the Little Rock Audubon Center (4500 Springer Blvd., Little Rock, AR 72206), this 1-mile, ADA loop winds through oak savannah habitat and features interpretive signage, a picnic area with fire pit, bench seating, and scenic views of downtown Little Rock. A connecting trail at the top of the hill travels along a nepheline syenite glade and connects to Gillam Park. Trail enhancements include a pollinator garden, rain garden, vernal pool, Chimney Swift towers, bat boxes, and diverse nesting boxes. Dogs are allowed but must be leashed. Trashcans are provided for use along the trail.
The trail is open 7 days a week, from sunrise to sunset. Trailhead is on the Center's right side with parking available in the main lot.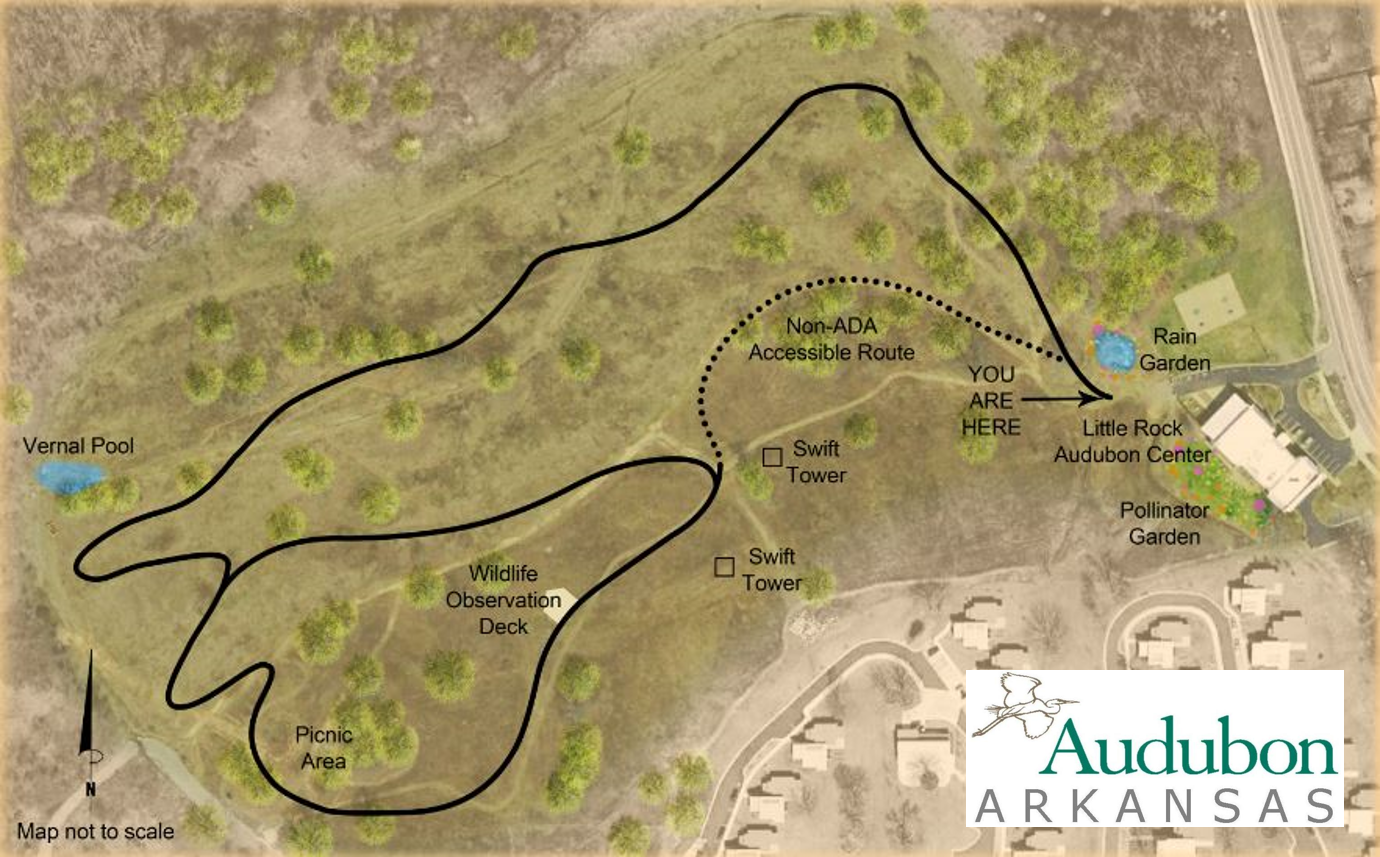 Gillam Park
Encompassing over 400-acres of diverse habitat, the park includes bottomland hardwood forests, upland hardwood forests, nepheline syenite glades, and wetlands. About 3-miles of trails are available for use. Gillam Park is a well-known hotspot for birders and native plant enthusiasts and is managed by Audubon Delta as wildlife habitat for the city of Little Rock.
The park is closed to vehicles and only open to foot traffic. Cars may park at the gate (34.702679, -92.252908) or at the Little Rock Audubon Center parking lot (4500 Springer Blvd.). Gillam Park can also be accessed from the Wildlife Observation Trail (above) from the top of the hill, at the cul-de-sac. Trails are open 7 days a week, from sunrise to sunset.
Interpretive improvements have been made in Gillam Park thanks to support from 3M and the Union Pacific Foundation.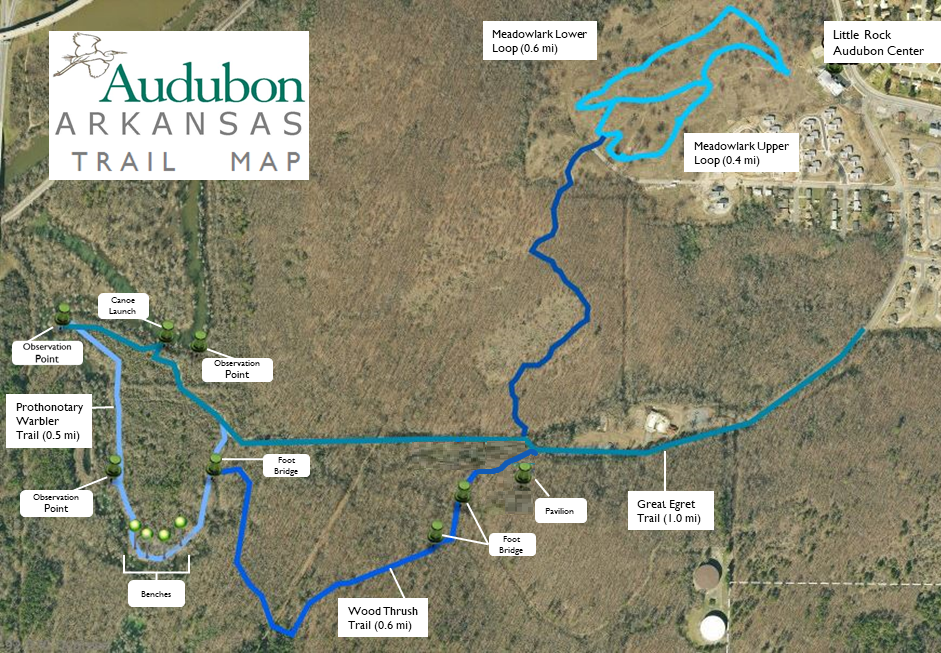 Donate to Audubon's Work in Arkansas
Help secure the future for birds at risk from climate change, habitat loss and other threats. Your support will power our science, education, advocacy and on-the-ground conservation efforts.
Join Our Flock
Signing up is the best way to keep up with Audubon's latest news, programs and initiatives.