Staff
Shubham Datta
Sr. Director of Conservation
Shubham has nearly two decades of wildlife research and conservation experience with both governmental and non-governmental organizations and communities as stakeholders. He has generated and managed large research budgets and conservation projects in the United States, Caribbean Islands, India, and the Middle East. Shubham's experience working with multiple taxa in various countries and landscapes and under different socio-economic scenarios includes leading numerous research collaborations, capacity building, and citizen science projects. In addition, he possesses comprehensive experience in scientific communication, grant proposals, educational outreach to educational institutions and communities, and public speaking to lay and scientific audiences.
Shubham has over twelve years of experience in graduate and undergraduate-level teaching and advising and many in-class and online course developments in Biology, Wildlife, and Fisheries. Shubham earned his Ph.D. from South Dakota State University, where he studied the reproductive ecology of grassland raptors. Before that, he studied the movement ecology of bats in North and South Dakota, reintroducing swift fox in Badlands National Park, SD, reintroducing tigers in Sariska National Park, India, and multiple other research and conservation projects. He holds a Master's in Natural Resource Management and a Bachelor's in Zoology. He has worked in various ecosystems such as tropical, desert, and temperate and is keenly interested in habitat ecology and evolutionary biology.
Shubham enjoys traveling and cuisines from around the world. His wife, Indrani, is also a wildlife ecologist who works toward carnivore conservation. Indrani and Shubham have two daughters, Ishani (10) and Aaruni (6), who share their passion and love for nature. They also have two canid members in their family, Shaggy (a Yorkie, -bichon-poo) and Coco (a golden doodle).
How you can help, right now
Be a voice for birds
Join our Advocacy Team to receive action alerts about legislation and policy when Audubon Delta's birds need your voice.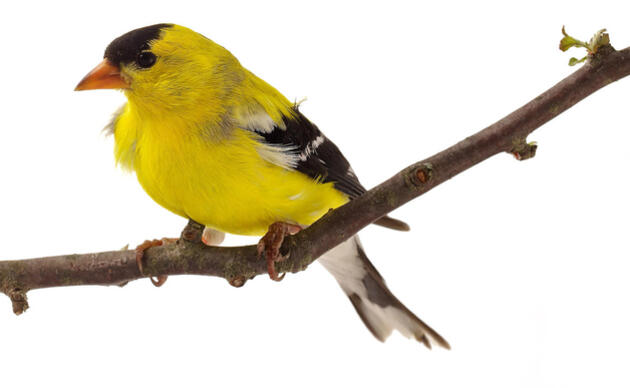 Join Our Flock
Signing up is the best way to keep up with Audubon's latest news, programs and initiatives.