Staff
Dawn O'Neal
Executive Director
Dawn O'Neal joined Audubon in July 2021 as a Vice President and Executive Director of Audubon Delta – Audubon's new regional office encompassing Arkansas, Louisiana, and Mississippi. Dr. O'Neal
leads a talented team engaging communities and stakeholders in meaningful and productive collaborations to develop equitable, inclusive, and durable conservation strategies and policy solutions.
Before joining Audubon, Dr. O'Neal worked at the Nature Conservancy as the Director of Strategic Initiatives for the Office of the Chief Scientist. In this role, she developed and stewarded several long-term strategies to help Conservancy scientists build emotional intelligence, enhance technical capacity, and develop skills to enrich collaborations with stakeholders and increase the impact of conservation outcomes. Before joining the Nature Conservancy, Dr. O'Neal was Executive Director at the Huyck Preserve, leading four critical organizational functions in Conservation, Education, Research, and Recreation for the 2,000-acre land trust. She stewarded volunteer programs, vibrant science-based nature programs, and a biological research station. She also fostered partnerships with a regional preserves network and educational and governmental agencies to inform natural resource conservation through research.
Dr. O'Neal holds a BA in environmental studies from Washington University and a Ph.D. in ecology from Indiana University. Dr. O'Neal also has a deep passion for nature and the outdoors and can be found hiking or kayaking most weekends. She is always looking for opportunities to build bridges between her expertise in conservation and her passion for outdoor recreation to help create healthy and safe environments, mitigate climate change, and increase access to the outdoors for black and brown communities.
How you can help, right now
Be a voice for birds
Join our Advocacy Team to receive action alerts about legislation and policy when Audubon Delta's birds need your voice.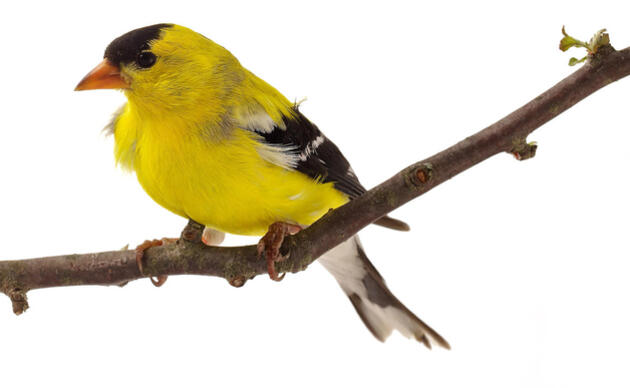 Join Our Flock
Signing up is the best way to keep up with Audubon's latest news, programs and initiatives.