Dawn O'Neal, Executive Director, Audubon Delta
Dawn O'Neal joined Audubon in July 2021 as serves as a Vice President at Audubon and Executive Director of Audubon Delta – Audubon's new regional office encompassing Arkansas, Louisiana, and Mississippi. Dr. O'Neal
leads a talented team in engaging communities and stakeholders in meaningful and productive collaborations to develop equitable, inclusive, and durable conservation strategies and policy solutions.
Prior to joining Audubon, Dr. O'Neal worked at the Nature Conservancy as the Director of Strategic Initiatives for the Office of the Chief Scientist. In this role, she developed and stewarded several long-term strategies to help Conservancy scientists build emotional intelligence, enhance technical capacity, and develop skills to enrich collaborations with stakeholders and increase the impact of conservation outcomes. Before joining the Nature Conservancy, Dr. O'Neal was Executive Director at the Huyck Preserve leading four critical organizational functions in the areas of Conservation, Education, Research, and Recreation for the 2,000-acre land trust. She stewarded volunteer programs, vibrant science-based nature programs, and a biological research station in addition to fostering partnerships with a regional network of preserves, academic, and governmental agencies to inform natural resource conservation through research.
Dr. O'Neal holds a BA in environmental studies from Washington University and a PhD in ecology from Indiana University. Dr. O'Neal also holds a deep passion for nature and the outdoors and can be found most weekends hiking or kayaking. She is always looking for opportunities to build bridges between her expertise in conservation and her passion for outdoor recreation to help create healthy and safe environments, mitigate climate change, and increase access to the outdoors for black and brown communities.
Brent Newman, Sr. Policy Director, Audubon Delta
Brent joined Audubon Louisiana in 2019, with a focus on state policy and Audubon's involvement in the Restore the Mississippi River Delta Coalition. Prior to this position, he served as section chief for the Interstate and Federal Section of the Colorado Water Conservation Board. In that role, he was responsible for activities relating to the Colorado River Compact, Upper Colorado River Compact, and Arkansas River Compact. He managed projects and funding associated with section programming and provided section direction, input, and guidance on the implementation of Colorado's Water Plan. Brent attended the University of Mississippi for undergraduate and law school and earned an LL.M. in Environmental and Natural Resources Law and Policy from the University of Denver.
Shubham Datta, Sr. Director of Conservation, Audubon Delta
Shubham has nearly two decades of wildlife research and conservation experience with both governmental and non-governmental organizations and communities as stakeholders and has generated and managed large research budgets and conservation projects in the United States, Caribbean Islands, India, and the Middle East. Shubham's experience working with multiple taxa in various countries and landscapes, and under different socio-economic scenarios, includes leading multiple research collaborations and capacity building and citizen science projects. He possesses comprehensive experience in scientific communication, grant proposals, educational outreach to educational institutions and communities, and public speaking to lay and scientific audiences.
Shubham has over twelve years of experience in graduate and undergraduate level teaching and advising, and many in-class and online course developments in the field of Biology, and Wildlife and Fisheries. Shubham earned his Ph.D. from South Dakota State University where he studied the reproductive ecology of grassland raptors. Prior to that, he studied movement ecology of bats in North and South Dakota, reintroduction of swift fox in Badlands National Park, SD, reintroduction of tigers in Sariska National Park, India, and multiple other research and conservation projects. He holds a Master's in Natural Resource Management and a Bachelor's in Zoology. He has worked in various ecosystems such as tropical, desert, and temperate and is keenly interested in habitat ecology and evolutionary biology.
Shubham enjoys traveling and cuisines from around the world. His wife, Indrani, is also a wildlife ecologist who works towards carnivore conservation. Indrani and Shubham have two daughters, Ishani (10) and Aaruni (6) who share their passion and love for nature. They also have two canid members in their family, Shaggy (a Yorkie, -bichon-poo) and Coco (a golden-doodle).
Erik Johnson, Director of Bird Conservation, Audubon Delta
Erik joined Audubon in April 2011 as a Conservation Biologist for the Mississippi Flyway and Gulf Coast Initiative where he provided science support and guidance for Audubon's strategic planning process and building upon conservation and monitoring efforts in the region. Before coming to Audubon, Erik's graduate work at Louisiana State University included researching the effects of forest fragmentation on Amazonian bird communities and understanding the effects of fire management on grassland birds in pine savannas of the southeastern U.S. and has published his work in scientific journals including The Auk and Ecology. It was while finishing his dissertation that the BP oil spill shocked the Gulf Coast and in response, Erik helped develop a citizen science program across the central Gulf Coast, Audubon's Coastal Bird Survey, which he continues to lead.
Erik started his ornithological career stewarding and monitoring breeding Least Terns and Piping Plovers in Massachusetts and has returned to these coastal roots by leading the development of a comprehensive beach-nesting bird stewardship program in Louisiana by developing partnerships with other organizations and local communities. Erik also has developed several bird monitoring initiatives at the Paul J. Rainey Audubon Sanctuary to understand the effects of management on marshbirds, supporting the science-based restoration mission of the Rainey Conservation Alliance, a collaboration among local landowners in Vermilion Parish to save coastal marshes. Erik is active in Louisiana's birding community and serves as Louisiana's Christmas Bird Count regional editor, a member of Louisiana's Bird Records Committee, Vice President of Baton Rouge Audubon Society, and Co-director of the Louisiana Bird Observatory. Erik lives in Lafayette, Louisiana.
Lauren Bourg, Communications Director, Restore the Mississippi River Delta Coalition, Audubon Delta
In 2019, Lauren became the Communications Director for the Restore the Mississippi River Delta Coalition, which comprises Audubon, National Wildlife Federation, Environmental Defense Fund, Lake Pontchartrain Basin Foundation, and Coalition to Restore Coastal Louisiana. In addition to playing a leadership role in the coalition's communications, Lauren will also ensure Gulf-wide consistency in communications for Audubon. Before her role as Communications Director, Lauren was Audubon Louisiana's Communications Manager. Lauren guided the strategy for all outreach and communication efforts for Audubon Louisiana in that role.
Lauren initially joined Audubon in 2014 as the Communications Associate for Restore the Mississippi River Delta Restoration Coalition. Prior to joining Audubon, Lauren was the Manager of External Relations for the Stephenson Disaster Management Institute (SDMI) at Louisiana State University. At SDMI, Lauren was responsible for overseeing the coordination of public relations, marketing, and development for the Institute. She also led the branding and launch of the Center for Business Preparedness, chaired the communications committee for the Food & Agriculture Protection Training Consortium and was on the Board of Directors for the International Disaster Conference and Expo. Prior to SDMI, Lauren worked in the public affairs department for the National Center for Biomedical Research and Training, a counter-terrorism research and training academy located on LSU's campus. Lauren is a graduate of LSU, earning a Bachelor of Arts degree from the LSU Manship School of Mass Communication in 2007. Lauren lives in New Orleans.
Ryan Chauvin, Digital Marketing and Communications Manager, Restore the Mississippi River Delta Coalition, Audubon Delta
Ryan Chauvin is Audubon's Digital Marketing and Communication Manager for Restore the Mississippi River Delta coalition. In this role, he manages the website, email, and social media platforms to raise awareness and increase the reach of the coalition. Ryan grew up in South Mississippi and is proud to be working for an issue affecting the lives of his friends, family, and community. Previously, Ryan has worked as an SEO and marketing specialist for Forthea Interactive Marketing in Houston and as a Digital Communications Associate for the Pew Charitable Trusts working on environmental issues across their portfolio of global campaigns. He holds a BA in Political Science from the University of Southern Mississippi and an MA in Media and Public Affairs from George Washington University.
Kelly McNab, Communications Associate, Restore the Mississippi River Delta Coalition, Audubon Delta
As Communications Associate, Kelly is responsible for developing coalition-related web, social, and print content, as well as focusing on GIS story maps and dashboards. Kelly grew up in Houston, TX where she developed a passion for protecting our natural environment and wildlife. Previously, Kelly worked as an Environmental Policy Specialist for the Conservancy of Southwest Florida in Naples. There she focused on land, water, and wildlife advocacy as well as creating communication materials with the intent of translating complex scientific topics into a format that every person can understand and act on. Kelly received her BS in Natural Resources Management from Colorado State University and an MS in Environmental Management and Sustainability from St. Edward's University in Austin, Texas.
Nic Dixon, Outreach Associate, Restore the Mississippi River Delta Coalition, Audubon Delta
Nic is responsible for engaging communities and getting grassroots support for the conservation of birds and coastal restoration in Louisiana. Formerly working for the Coalition to Restore Coastal Louisiana, Nic has been engaging a variety of communities about coastal restoration in Louisiana since 2014. Previously, Nic has been involved with bird conservation efforts throughout the country, including fieldwork in the Yukon River Delta of Alaska and in the Upper Peninsula of Michigan. Educated at Louisiana State University with a degree in Natural Resource Ecology and Management, a Louisiana native, and a waterfowl enthusiast, Nic strives to be a positive influence on the policy and science that will protect our coastal birds and people.
Caitlin Lill, Senior Program Manager - Coastal Stewardship, Audubon Delta
Caitlin, originally from Chicago, IL, is a lifelong bird watcher and conservation professional. She has a B.A. in Ecology, Evolution, and Behavioral Biology from Beloit College, a Master of Arts in Museum Studies from San Francisco State University, and an Advanced Graduate Certificate in Public Policy from Northwestern University. She has a strong background in projects, budget, and staff management, having most recently utilized those skills while at the Wisconsin Department of Natural Resources where she was the Capital Development Coordinator for the Bureau of Parks and Recreation. She managed projects ranging from the construction of boat launches to campground buildings and facilities, trails, and multiple dams and water control structures. Before that, she worked at the Urbana Park District in Illinois, where she administered restoration and infrastructure projects, park revitalization, and public education programming.
Katie Barnes, Coastal Stewardship Manager, Audubon Delta
Katie has a Master of Science degree from East Stroudsburg University where she focused on Louisiana Waterthrush nesting ecology and published a paper detailing that work in Northeastern Naturalist. She has worked at the Costa Rica Bird Observatory and Powdermill Avian Research Center as a bird bander, with the University of Illinois as a field biologist to detail the ecology of Fort Polk and endangered Red-cockaded Woodpeckers, and with a consulting firm to monitor endangered Southwest Willow Flycatchers, among other exciting experiences. As an Audubon Louisiana 2016 and 2017 coastal bird technician, Katie established the beach-nesting stewardship program in Cameron Parish. She built many positive relationships with community leaders, landowners, and other groups, and created a strong foundation for our program to grow. She then went on to help the Birmingham Audubon Society build their first beach-nesting bird protection program, where she identified critical nesting sites, built strong relationships with landowners and wildlife agencies to increase awareness of the conservation issues, and provided important recommendations to coastal restoration planners that will have lasting benefits to the birds of that region. Now back in Louisiana, and in addition to monitoring and stewarding birds and coordinating with volunteers, she has a leadership role in guiding our coastal bird stewardship program.
Lindsay Nakashima, Geomorphologist and Geographic Information Systems Analyst, Audubon Delta
Lindsay joined Audubon Louisiana's Baton Rouge office with experience in coastal geomorphology and GIS/GPS/UAV applications. He implements ESRI desktop and web-based GIS applications as well as utilizes RTK GPS technology in tandem with UAV capabilities as analytic tools for project-specific GIS and photogrammetric analyses. Lindsay has a strong publication record in the field of nearshore sediment transport, shore zone mapping, and coastal zone management. He participates in scientifically based conservation and restoration efforts affiliated with the Restore the Mississippi River Delta campaign and the Rainey Conservation Alliance. His GIS/GPS project experience includes field surveys of changes in dredged canals, marsh creation sites and shorelines; UAV vegetation/habitat mapping; hurricane impact mapping; GPS/fathometer surveys; environmental site assessments; dredged material assessments; and mapping fate and transport of oil spill and other contaminants in water and sediments for projects in Louisiana, Mississippi, Alabama, Kentucky, Texas, Florida, Alaska, and New York. Lindsay received a Ph.D. in Geography from Rutgers University, a Masters in Physical Geography from Wilfrid Laurier University, and a Bachelors in Physical Geography from the University of Toronto.
Be a voice for birds
Join our Advocacy Team to receive action alerts about legislation and policy when Audubon Delta's birds need your voice.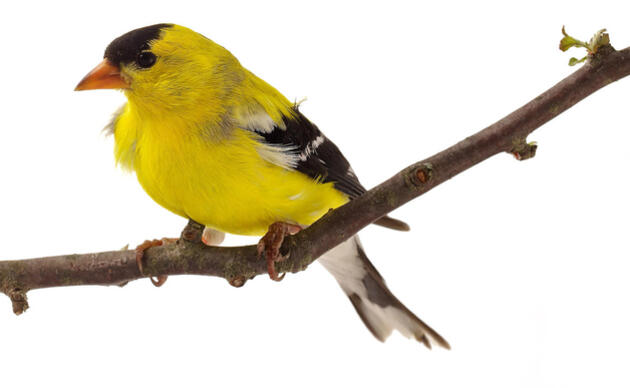 Join Our Flock
Signing up is the best way to keep up with Audubon's latest news, programs and initiatives.